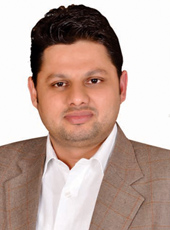 Sh. Bhupender Choudhary
Chairman
From Director Desk
Honorable guardians and students
Students select various path for shaping their career after class 10th and 12th. MSM Sainik School Sri Ganganagar provides a golden opportunity to its students to be defence oficers, doctors and engineers after class 10th and 12th. We at MSM Sainik School Sri Ganganagar provide regular classes for NDA UPSC written examination and SSD and also for NEET and IIT. Regular physical training is also imparted to the all the student, specifically for NDA aspirants.
In 12th standard, complete syllabus is covered extensively and the school provides special coaching to students willing to appear for NDA examination.
Thus, in MSM Sainik school students get a golden opportunity to prepare for regular academic studies with skillful guidance to achieve their names by highly qualified and experienced teachers.
Many students from MSM Sainik School Sri Ganganagar already undergoing Protensive UPSC coaching and SSB guidance to build a career in defence. We believe that in coming days this school will prove to be a centre of vast knowledge and a boon for the students who desire to join NDA and various other professions.