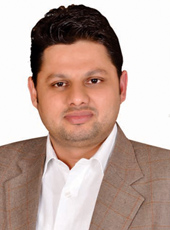 Sh. Bhupender Choudhary
Managing Director
From Director Desk
As Per the govt policy to open private public school in the country to provide the best education to the children in far flung area, in the same channel, I took the challenge to open M.S.M Sainik school on the pattern of govt. Sainik school where students who are aspirants of defence service as an officer can fulfill their dreams.
It is observed that students get through in the written exam of NDA & CDS; but cannot qualify in SSB interview due to lack of personality development as required by Armed forces which is being taught in other public schools of India. M S M Sainik school provides education to the children academically as well as personality development in the forces manner.
We have efficient staff who are dedicated to teach modern education scientifically and to train students in defence service stream.